TOGETHER IS BETTER WALK - Register today!
On October 17, we are celebrating our 13th annual Together is Better walk! Rather than meeting at Central Park in Pasadena, we are going virtual which means you can have your walk, your way. Whether you walk, run, scoot, or skate, you can have your walk in your own neighborhood, local park, or wherever you'd like. Although we may not be together in person, we will be celebrating our Club 21 community together all day virtually. You and your family will be able to tune into our livestream for the virtual kick-off at 9:00am.
The health and safety of all our families is very important to us. To ensure that you and your family stay safe during our virtual walk, please mind the CDC guidelines as you begin planning your walk route this year. Click here for information about those CDC guidelines and how it impacts our community. 
GRAND PRIZES -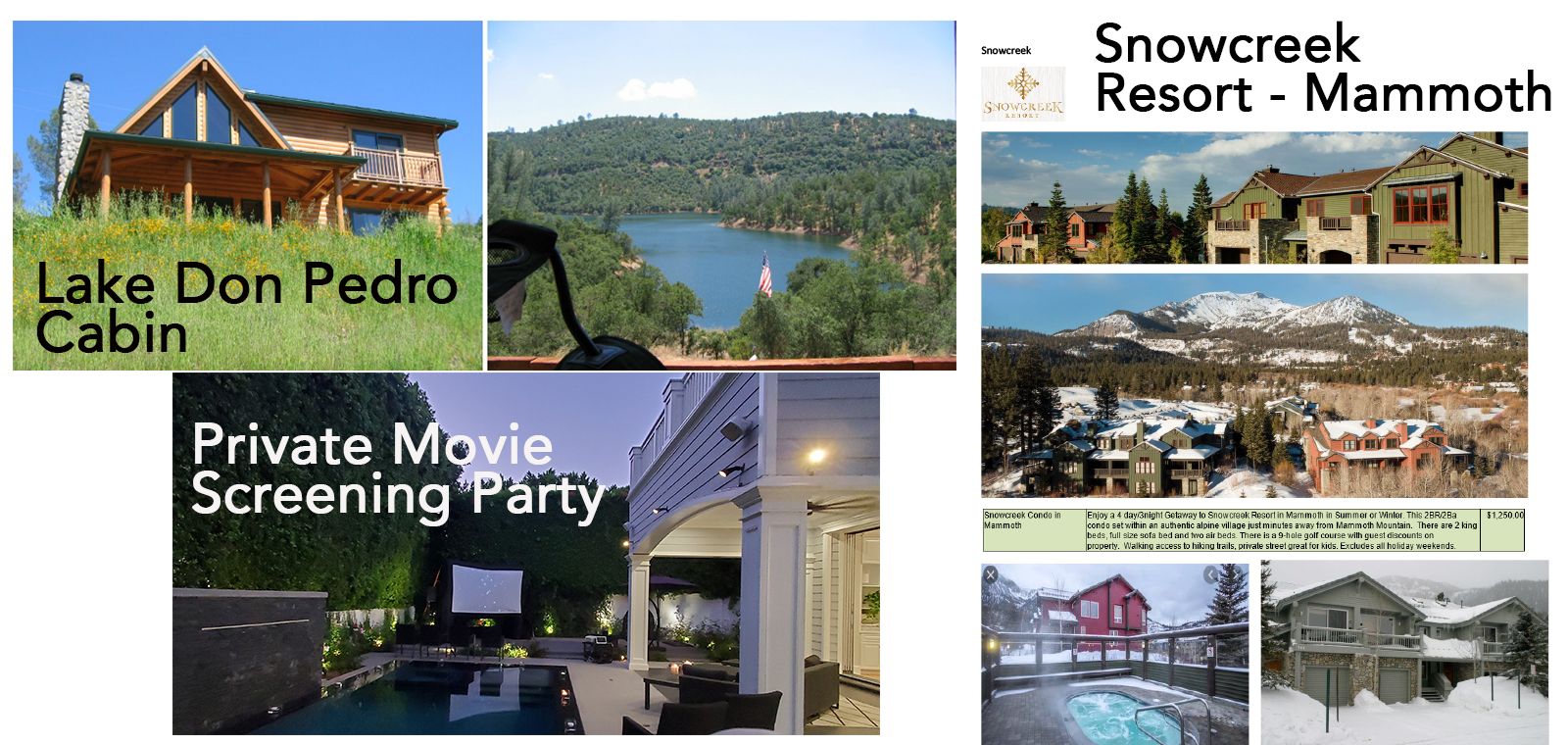 Each year we offer three grand prizes for our participating teams as an encouragement to continue fundraising and also a way to say "thank you" for all your hard work and support! We have some AWESOME grand prizes this year! Read below to see what you could win this year:
·      Grand Prize 1: Cabin at Lake Don Pedro
How to win (Top fundraising teams): The top 10 teams who raise the most funds will automatically be entered for a chance to win a one week stay at this beautiful cabin in Lake Don Pedro (near Yosemite) generously donated by Mike Call. Must be booked before July 1, 2022.  This cabin has 3 bedrooms, 2 bath, a loft,  and sleeps 8-10. It has a master bedroom, bunk bed room with double over double bunk beds, and down stairs cabin bedroom. There is a private road 3/4 mile down to cabin on 14.5 acres with hiking trails, kayaks, paddle boards, horseshoes, bow n arrows, fishing, and swimming and floating in a secluded cove. On the back porch  you can see the stars and milky-way at night. No neighbors. Great bird watching-bald eagles, osprey, red tail hawks, owls,robins, etc. Other amenities include: satellite internet/Wi fi. Direct tv w 55 inch hdmi tv. cd/rca/bluetooth stereo. Boat rentals and marina2 miles away.
·      Grand Prize 2 (Largest teams): Private movie screening party
How to win: The top 10 teams with the largest number of participants will be entered for a chance to win a private outdoor movie screening party for up to 20 guests in your own home generously donated by Audio Video LA. This prize is only available within a 30-mile radius from Downtown Los Angeles. The private movie screening party includes: delivery, setup, and pickup. It consists of an 8ft wide screen on a tripod stand (or a 12ft wide inflatable screen if space permits), a 3000 lumens HD projector on card, 2x1000 watts 8" powered speakers on stands, and an audio mixer and a laptop or DVD player. You can choose your own movie date within October 17, 2021. If you want to stream a movie this will depend on adequate internet speed at the location.
·      Grand Prize 3 (Rookie of the Year): Stay at Snowcreek Resort in Mammoth
How to win: Teams who are new to the "Together is Better" walk this year who also raise at least $500 will automatically be entered to win a 4 day/3 night stay at Snowcreek Resort in Mammoth generously donated by Jorge Endara. Enjoy a 4 day/3 night getaway to Snowcreek Resort in Mammoth in Summer or Winter. This 2Br/2Ba condo set within an authentic alpine village is just minutes away from Mammoth Mountain. There are 2 king beds, full size sofa bed, and two air beds. There is a 9-hold golf course with guest discounts on property. Walking access to hiking trails, and a private street great for kids. Excludes all holiday weekends.
ORDER YOUR 2020 WALK T-SHIRTS!  
Order your 2020 "Together in Spirit" Walk T-shirts on Zazzle today!