President
Eric Gray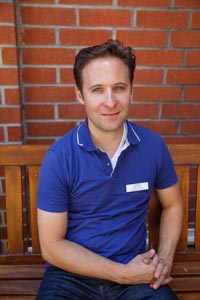 Since the birth of his daughter Estelle, Eric Gray has been focused on improving the opportunities and expectations for individuals with Down syndrome. He is a member of our founding team and helped to construct the vision for Club 21. Eric is committed to providing families with the tools, resources and education to help their children with Down syndrome reach their full potential. He also brings his expertise in the finance world to our Board. He is currently the Chief Financial Officer for a division of NBCUniversal, and thus has wide financial management experience. 
---
Monica Borquez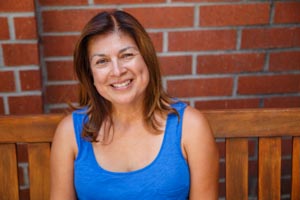 As the mother of a child with Down syndrome, Monica Borquez is intimately connected to the needs of these children. She is actively involved in the "New Mothers" support groups in the area as a Parent Mentor. She has served as the community liaison for Children's Hospital Home Care Executive Board. Monica's work in "Medical Records" at an Obstetrics/Gynecological office in San Gabriel highlights her analytical and educational skills. Her focus on details and relationships with families of babies with Down syndrome are invaluable assets to this resource center. Monica is one of our First Steps coordinators. Monica is currently working at a CPA firm as a warm body at the front desk.
---
---
---
Mike Call
Mike Call has helped Club 21 from the very first day they opened their doors. He has continued to be committed throughout the years and finally in August 2015 he took the leap to join the Board of Directors.  He began his career in the office equipment industry in 1988. His entrepreneurial spirit led him to launch a Los Angeles based Sharp dealership. In six years he grew the business into a multimillion dollar Sharp dealership and was named in Entrepreneur magazine Hot 100 fastest growing new businesses in America. He sold that company. He then began  Pacific Business Technologies North, which is a successful  Business Products Distributor in Los Angeles and Orange Counties.  You can always find him in the Button Booth at the Walk-A-Thon.  To quote him, " Come on by-Buttons Make Memories!!!" "Everyone needs their very own button!"
---
Kate Candelora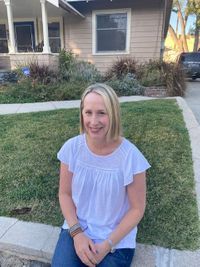 Kate Candelora became involved at Club 21 in 2011, while she was expecting her son, Luca. Since then, she has been trained as a "First Call" mentor, guiding parents who have been given a diagnosis of Down syndrome.  Prior to starting her family, Kate was an educator and also has a background in finance.  She has previously served on the board of the Spiritual Care Guild at Children's Hospital, Los Angeles.  Kate and her husband, Ryan, live in Altadena with their 3 children.  
---
Niru Madduri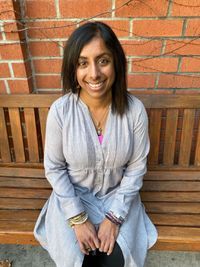 I came to CHLA (Children's Hospital Los Angeles) and Boone Fetter Clinic in 2014.  I started working in a private practice in 2016.  I am passionate about Down syndrome specifically because as a medical student and resident, I connected with a few children who have Down syndrome and their families.  I always felt that the complexities of their medical profile warranted a resource for medical care, social support, and reassurance for families.  I learned about Club 21 here and after meeting with Nancy, I felt as though I had met a kindred spirit, with a goal of inclusion and promoting the gifts of all individuals.  We also are very passionate about educating the medical community to reduce terminology that promotes stigmas. We look to encourage medical professionals to share hope and faith for the best possible future for all children, especially those with Down syndrome.
---
Matt Peacore
Matt has been a supporter of Club 21 for many years and was part of the team that helped arrange for the organization to come to their current location in Pasadena.  He has been impressed and inspired by the work Club 21 has done and in particular, its holistic approach of providing education and resources for individuals, their families, school teachers, and doctors to enable individuals with Down syndrome to be fully included.  Matt joined the board in the fall of 2016 and brings over 20 years of management and IT experience from a variety of industries including manufacturing, engineering consulting, consumer products, financial services and utilities. He currently works for Southern California Edison as part of their IT group.
---
Emmy Von Der Ahe
Emmy Von Der Ahe is a former elementary school teacher and reading specialist. She taught both bilingual and single language classrooms during her ten year career.  After the birth of her second son in 2000, she retired from teaching and became a full time mother and volunteer. She is an active member of the Mother's guild at Loyola high school and sits on the Parent advisory council at St. Charles Borromeo School. She attended Loyola Marymount University receiving a Bachelor of Science degree and then went on to pursue a Multi subject teaching credential from Cal State Long Beach University. She lives with her husband and two sons, one of whom has Down syndrome. 
Enrique Gonzalez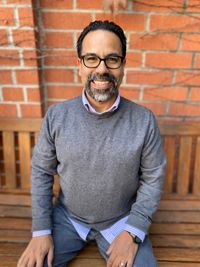 ---
John Primuth
---
Leslie Caldwell
---
Ian West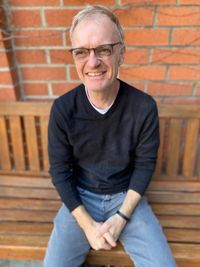 ---
Paul Ruggeri
---
Olivia Adams-Falconer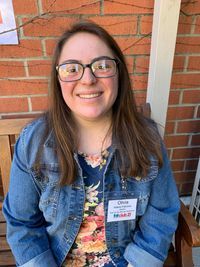 ---