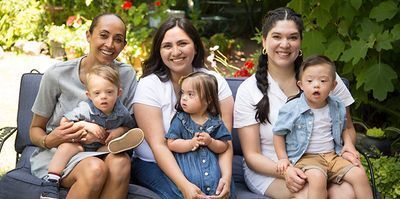 Club 21 envisions a society enriched by the inclusion of individuals with Down syndrome.
Club 21′s mission is to provide the educational tools and resources that enable individuals with Down syndrome to be fully included.
How do we do that? We Support, Educate, Advocate and Celebrate!  See our Club 21 Pathway of Programs.
Club 21′s Goal: Independence, Access and Belonging!
Club 21's core values are:
Family Support: You are not alone!
Parent Involvement: We are family!
Innovation: Try something new!
Raising Expectations: We can do it!
Inclusion: We belong.
These core values have shaped our programs and have defined our culture.