Zachary West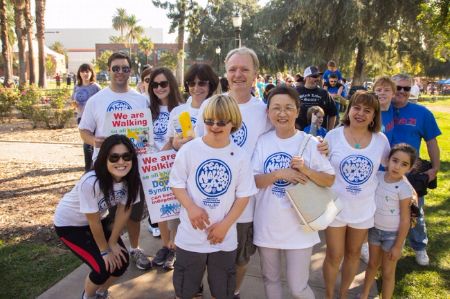 Our son Zachary was born in August 1999. Prior to his birth; it was an exciting time having our first child. We had plans to party like the Prince song says "1999"! In fact I used go around singing that song to myself. After all, it was the year 1999. Then Zachary was born and it was a mad rush of doctors and nurses running around the delivery room. Zachary was whisked off to the NICU before I could even see him. I remember thinking, why isn't anyone congratulating us or telling us what is really going on. In the midst of all the commotion, we heard the words "Down syndrome". It was pretty crazy and very surreal. We could have used Club 21 right about then. It was three weeks before we were able to bring Zachary home from the hospital. Zachary was sound asleep in his car seat. We didn't want to disturb him, so we set him down, car seat and all and sat and stared at this beautiful baby boy and said out loud to each other, "Now what do we do?" And so our journey began . . .Fast forward to now. Our son Zachary is now 14, and is the joy of our lives. He has taught us that any achievement, great or small, is worth a big "Yea" and a celebration. We have Club 21 to thank for many of our celebrations in the past few years. It has made the difference in ALL of our Lives.
Even though Zachary has a few more challenges than typical children, he is not a "Special Need". He is a real person who loves to listen to music, sing, dance and make people laugh. He likes to play games on his iPad, soccer, cars, and flirt with girls. Sounds like most boys his age, don't you think?
He constantly surprises us… as well as others. He uses his iPad to communicate and he is reading and writing.   As a matter of fact, he is an author!  He wrote his own story about a fish teaching Math on the moon. He has grown in confidence and knows that he belongs and  he wants to be a part of our greater community.  Next year he is taking stagecraft and cooking along with his other classes.  He has won 3 Gold medals in Special Olympics!  Our life is good and the adventures continues!