Club Connections is currently FULL! If you would like to be added to a the waitlist, fill out the form below. 
2022-2023 Club Connections Programming:
About: Club Connections is a social competencies and life skills group for High Schoolers through age 25 years. We partner with Center for Independent Futures, which plays a key role in our curriculum. During Club Connections students participate in interactive lessons and activities such as:
Learning how to take public transportation
Preparing a simple meal
Building friendships and relationships
Shopping at the grocery store
Health and wellness
Independent living skills
Personal safety and emergency preparedness
Volunteering and community engagement
Job Exploration
After each session there are homework assignments that help students practice the skills that were taught. In order to gain the most out of the program, it is important that both students and parents are actively involved in Club Connections.
When: Club Connections will meet every Second Saturday running August through May.
Students in High School will meet either from 9:00am-10:30am OR 11:00am-12:30pm.
Students Beyond High School will meet from 1:30-3:00pm
There will be 2-3 additional Club Connection events throughout the year.
Cost: The registration fee for Club Connections is $600 per year or $60 per month. If payment is in full, cost is $540. Deposit of $100 is required if not paid in full. 
This is a VENDORED program - VENDOR CODE:  PD2655  Sub-code: 11PG
The Team: Heather Blanco, Olivia Wallace, and neurotypical teen volunteers
Contact: teens@clubtwentyone.org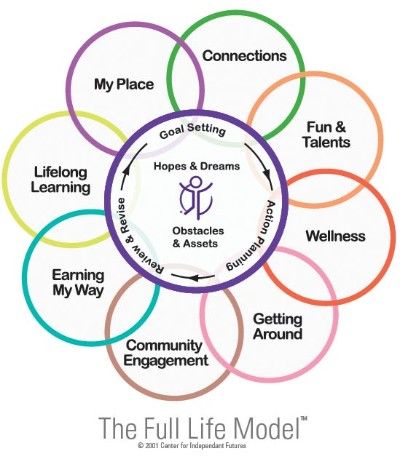 Center for Independent Futures (CIF) "Full Life Model"