Meaningful Life Learning Circles
As we begin to build our adult transition pathway at Club 21, we are prioritizing the following four pillars:
Lifelong learning
Independence and Interdependence
Communities of belonging
Meaningful employment
Each of these 6-week virtual seminars will teach students tangible skills in relation to their topics with our four transition pillars at their center. 
The instruction will be conducted virtually via Zoom and will use resources from the Center for Independent Futures My Full Life curriculum in addition to supplementary materials compiled by the instructor. 
Young adults must 17 years old or older to participate.
When: All seminars will last for 6 weeks and meet virtually twice a week on Mondays and Wednesdays from 4pm-5:30pm. 
Session 1: Self Determination - Roadmap to Hopes and Dreams/Goal Setting: September 11th, 2023 - October 18, 2023
In this class, students will discuss their hopes and dreams for the future. We will create a roadmap of goals and steps to help them achieve more independence. This will include choosing and setting their own goals, being involved in making life decisions, self-advocating, and working to reach their goals. 
Session 2: Keeping Myself Safe at Home, In the Community, and Online: October 30, 2023 - December 14, 2023 
(There will be no class the week of Thanksgiving)
In this class, students will learn about safety and situational awareness at home, in the community, and online. We will review and discuss how to be careful around strangers and how and when to share personal information. We will also focus on creating and maintaining healthy boundaries to protect personal safety.
Session 3: My Place: Budgeting, Bills, Taking Care of the Home, Meal Prepping, and More!: January 15, 2024 - February 21, 2024
In this class, students will learn about and discuss the stages of moving toward independent living. They will examine where and how they want to live, and then consider the skills they will need. This will include money management, meal planning and prepping, and taking care of household chores and responsibilities. 
Session 4: Making Connections: Building and Maintaining Lifelong Friendships: March 4, 2024 - April 17, 2024
(There will be no class the week of April 1-5 for Spring Break)
In this class, students will identify who is in their support network and how to make connections with friends and family. We will discuss healthy vs. unhealthy relationships and the relationship ruler. We will practice how to develop and maintain lifelong friendships.
Cost: $200 for each 6 week class
Lead Instructor: Heather Blanco
Contact: teens@clubtwentyone.org OR will@clubtwentyone.org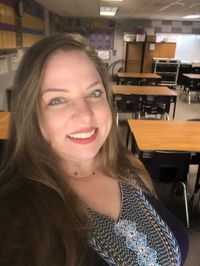 My name is Heather Blanco and I am an Education Specialist. I have worked in education for over 15 years. I started as a Preschool teacher and then transitioned into being a paraprofessional. I've worked in Elementary, Middle and High School settings. In 2010, I started working as an Education Specialist in High School. I have over 10 years of experience working as a teacher, case carrier and the department chair. Recently, I've led the Club Connections Programs for both High School and Beyond. My mission is to help individuals work towards their goals to be more independent, engaged and lifelong learners.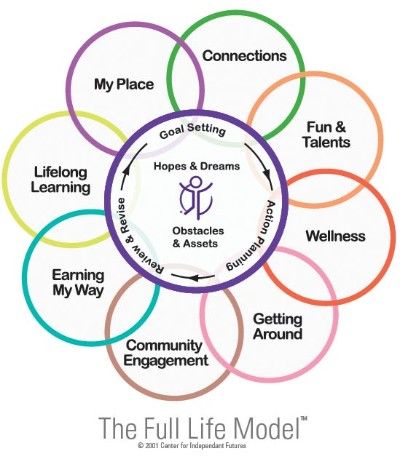 Center for Independent Futures (CIF) "Full Life Model"