Meaningful Life Learning Circles
As we begin to build our adult transition pathway at Club 21, we are prioritizing the following four pillars:
Lifelong learning
Independence and Interdependence
Communities of belonging
Meaningful employment
Each of these 5-week virtual seminars will teach students tangible skills in relation to their topics with our four transition pillars at their center. This is a pilot program which will inform the development of further adult transition programs as Club 21 continues to provide the tools and resources for individuals with Down syndrome to be fully included. 
The instruction will be conducted virtually via Zoom and will use resources from the Center for Independent Futures My Full Life curriculum in addition to supplementary materials compiled by the instructor. 
Young adults must 17 years old or older to participate.
When: All seminars will last for 5 weeks and meet virtually twice a week on Tuesdays and Thursdays from 4pm-5:30pm. 
Session 1: Lifelong Learners: September 12th, 2022 - October 12, 2022
Outcome: In this class, participants will be exposed to the idea that learning is a process that lasts a lifetime. Students will create an action plan with SMART goals for self learning. They will also learn how to identify a problem, determine important details about the problem, and follow a set of specific problem solving steps to solve it.
Topics will include:
Advocating for learning
Goal setting
Choices and decision making
Problem solving 
Session 2: Time Management and Employment Skills: October 17, 2022 - November 16, 2022
Topics will include:
Time management in employment settings
Job applications and resumes
The interview process
Solving problems on the job 
Session 3: Community Engagement and Getting Around: February 7, 2023 - March 9, 2023
Topics will include:
Self advocating and safety
My rights and obeying the law
Getting around/transportation
Getting involved (volunteering and community engagement) 
Session 4: Health and Wellness: March 21, 2023 - April 20, 2023
Topics will include: 
Self care
Physical health
Mental and emotional health
Physical safety
Cost: $200 for each 5 week class
Lead Instructor: Heather Blanco
Contact: teens@clubtwentyone.org OR will@clubtwentyone.org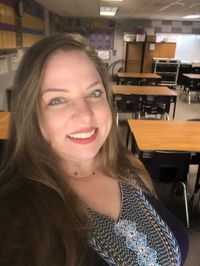 My name is Heather Blanco and I am an Education Specialist. I have worked in education for over 15 years. I started as a Preschool teacher and then transitioned into being a paraprofessional. I've worked in Elementary, Middle and High School settings. In 2010, I started working as an Education Specialist in High School. I have over 10 years of experience working as a teacher, case carrier and the department chair. Recently, I've led the Club Connections Programs for both High School and Beyond. My mission is to help individuals work towards their goals to be more independent, engaged and lifelong learners.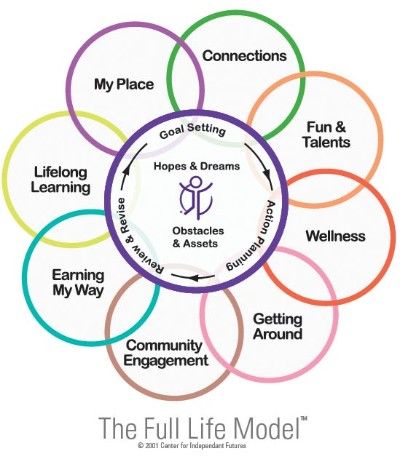 Center for Independent Futures (CIF) "Full Life Model"