DS-ASD Parent Support
"DS-ASD" refers to a condition where Down syndrome and Autism are co-occurring in an individual.  Caregivers for individuals with DS-ASD are on a very different journey than those caring for someone with only the diagnosis of Down syndrome.  This group would like to support our Club 21 DS-ASD families with resources and education that can empower and equip them on this unique journey, as well as foster an environment where these loved ones are respected and valued as members of our Ds community.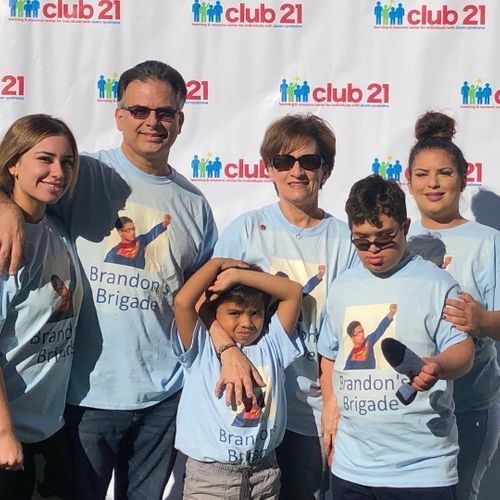 Carol Magarino has been a Club 21 parent since Club 21's first Tools for the Journey conference in 2008.  She is married to Carlos and has 3 children, and one grandchild. Her youngest child, Brandon, has a dual diagnosis of Down syndrome and Autism.  She attended UC Irvine where she received a BS in Mathematics, and she currently works as a systems analyst for a life insurance company.  Carol is heading up the DS-ASD (Down Syndrome - Autism Spectrum Disorder) Support Group at Club 21, and she is passionate about helping families on this special journey.  
DS-ASD Resources:
DS-ASD Connection Support Facebook page