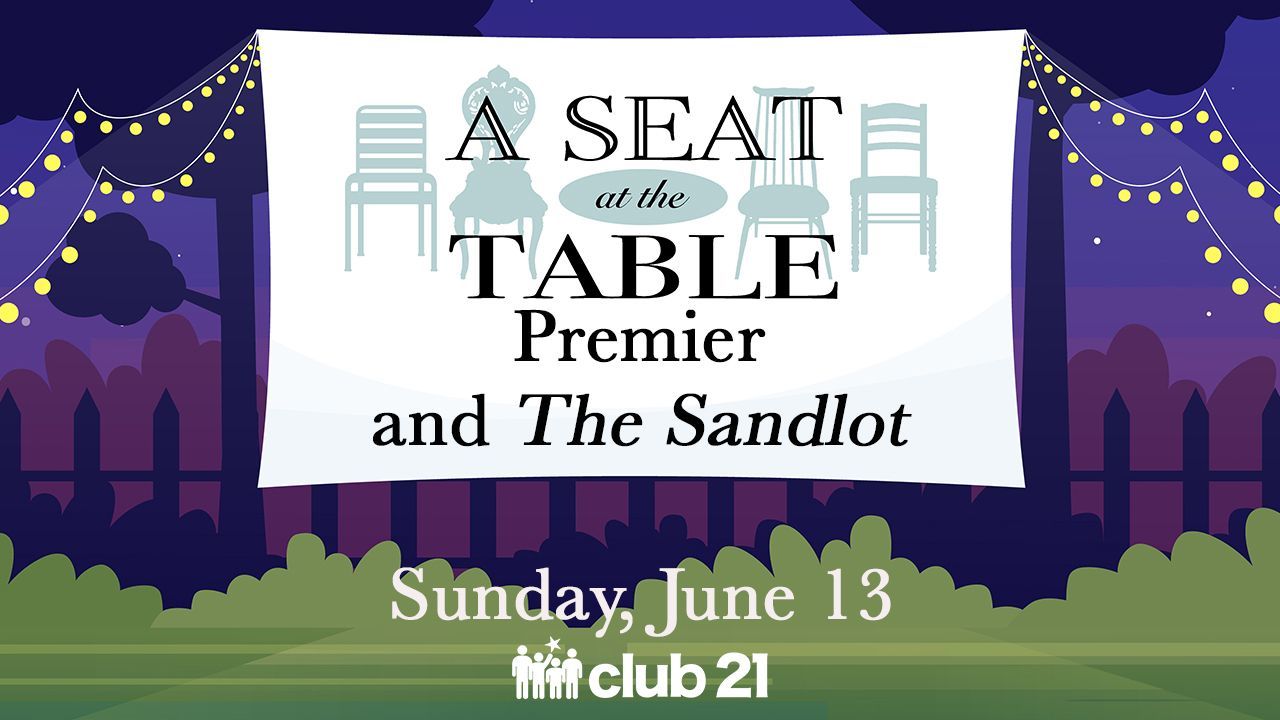 Club 21 Celebration and Spring Fundraiser Drive-in Movie 
Love Movies? DONATE!  Love Club 21?  DONATE MORE!
It's time to regather!  We invite YOU, our Club 21 families and your friends, for a night of family fun to celebrate getting through the last year and to kick off summer. 
Date: Sunday, June 13, 2021
Gate Opens: 7:15pm for dance party (social distancing)
Showtime: 8:45pm
Film: "A Seat at the Table" & The Sandlot (Rated PG for some language and kids chewing tobacco)
Location: Electric Dusk Drive-in  (in Glendale)  236 N. Central Ave Glendale, CA 91203 (Sears parking lot)
RSVP/Donation: See details below
T-shirts:  Order your Seat at the Table t-shirt HERE!
In lieu of our annual in-person spring fundraiser event, we invite you to the premier of Club 21's  film short "A Seat at the Table" followed by the feature film, The Sandlot.  Come join "Scotty Smalls" as he gets his "seat on the team" with the local baseball buddies and becomes one of the sandlot kids.
This will be a family-friendly, safe event. Please bring your masks.
RSVP, make your "seat in the car" reservation. Free admission; you must reserve a ticket in advance for your car to enter the gates.
Registration is PER CAR.