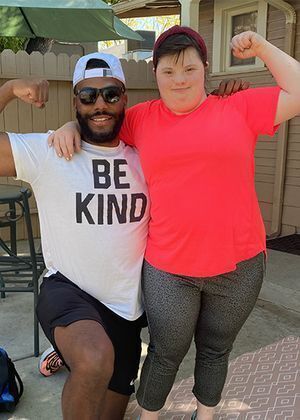 Our New Club 21 Summer Programs:
Fitness Classes with Alec Williams of Ignite Collective Inc. -                                                        July 5 through August 3                                           In Person Tuesdays and Wednesdays and Virtually on Fridays weekly
Alec is the Head Trainer of the Active 60 experience.  He as been a nationally accredited Fitness Trainer for 13 years and has experience in nutrition and exercise physiology. For the last 8 years, he has been committed to building a strong and healthy community for kids and adults with disabilities.  This Active 60 program will introduce Strength, Mobility, Cardio and Agility skills to the community followed up with daily activities objectives to move 60 minutes a day. 
Click HERE for details and registration for Fitness Classes
Location:  Pasadena Covenant Church gymnasium
Ages: 
7-12 years old (2:00-2:45PM)
13-25 years (3:30-4:30PM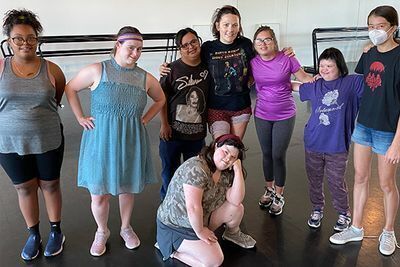 Lineage Dance Classes -                        June 20 through August 4                Mondays and Thursdays for 7-8 weeks  You can sign up for one week at a time. Pick the weeks that work for you.
Lineage specializes in celebrating movement for every ability at any age or stage of life. Students will learn basic ballet, jazz and modern technique while discovering their joy for dance. From improvisation to partner-work and creative movement games, dances will be crafted together for one final, optional performance in August. 
Click HERE for details and registration for Dance Classes
Location:  Lineage studio - 920 E. Mountain St. Pasadena, CA 91104 (up the street from Club 21)
Ages:  
Mondays 3:15-4:00PM (ages 7-12) - Dance with Ericalynn Priolo
Mondays 4-5PM (ages 13-25) - Dance with Ericalynn Priolo
Thursdays 4-5PM (ages 13-25) - Musical Theatre with Jana Nakoa
Showcase performance: Thursday August 4th 5:30-6:00 pm
If you have any questions, please contact Joy Domingo: programs@clubtwentyone.org